---
Welcome to the Foxes!
Year 3
---
---
Routines
---
Reading:
Foxes class will be given a reading book appropriate to their reading level to read at home and school. Please ensure that this comes to school every day with their reading record so we can read regularly with your child. Please also ensure your child reads as often as possible at home, even if you share the reading as it is just as important for children to hear stories aloud as it for them to read to support their comprehension.
PE:
Our PE days are Tuesday and Thursday.
Please ensure your child wears their PE kit to school on these days. Pleasure ensure the children are dressed appropriately in tracksuit bottoms or leggings as many lessons will take place outside. It is essential that your child brings a fleece or jacket if the weather is cold.
Homework set: Wednesday
Homework due: Monday
---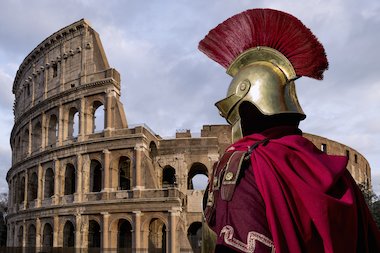 Enquiry: What did The Romans do for us?
Our key topic for terms 5 and 6 is The Romans. We will explore this topic mainly from a Historical perspective, with elements of Geography weaved in as we focus on The Roman Empire. We will develop our knowledge of The Romans, including when they invaided England (both times). Our main focus will be on the many positive things that came from the invasion, such as roads, our calendar, our justice system, Roman Numerals and so much more. The children will learn what life was like in the Roman army and who could join. We will make our own shields and Roman Villa!
Our key text for Term 5 is 'Escape From Pompeii'. It is a fiction text following the lives of Tranio, an actors son and Livia, a bakers daughter as they flee from Pompeii when Mount Vesuvius erupts. Whilst it is a fiction text, it does allow us to look at Mount Vesuvius and discuss why people chose to live below it and what happened that fateful day. We will write our own scripts, setting descriptions and diary entries.
With Ms Messam during Term 5 and 6, we will be focusing on Fractions and Time.
With Ms Reilly, the children will focus on Properties of Shape and Mass and Capacity.
---
Reminders
---
Please remember that children must have a water bottle at school filled with water and a healthy snack.
Foxes can be dropped off at the Key Stage 2 gate from 8:40. The Gate will close at 8:55.
Pickup will be from outside Foxes classroom at 3:15pm.